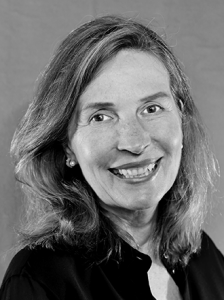 Ich bin Vivian G. Simon und freue mich, dass Sie meine Site besuchen.
1992 habe ich in Hamburg das Redaktionsbüro "Medienpool" gegründet, in dem ich mit einem großen Netzwerk renommierter Journalisten und Journalistinnen auftrags- und projektbezogen zusammenarbeite. Meine Kunden sind Verlage, Organisationen und Unternehmen im Raum DACH.
Reportagen, Interviews, Sach- und Fachtexte, Essays, Porträts, Visual Print-Design sowie Video-Produktionen bilden den Schwerpunkt meines Angebots. Mein persönlicher Fokus liegt auf dem Mega-Thema "Cybersecurity", das ich auf speziell diese Punkte hin journalistisch betrachte und publiziere:
• Change Management für Cybersicherheit (Veränderungskompetenzen)
• Sicherheitslage in Deutschland (Kooperation mit dem BSI)
• Social Engineering (Tricks und Methoden von Cyberkriminellen)
• Ransomware
My name is Vivian G. Simon. I am pleased that you visit my site.
In 1992, I founded the editorial office "Medienpool" in Hamburg. I work with a large network of renowned journalists on an assignment and project basis. My clients are publishing houses, organizations and companies in the DACH region.
Reportages, interviews, factual and technical texts, essays, portraits, visual print design as well as video productions are the main focus of my services. My personal focus is on the mega-topic "Cybersecurity", which I examine and publish journalistically on specifically these points:
• Change management for cybersecurity (change competence)
• Security situation in Germany (cooperation with BSI)
• Social Engineering (tricks and methods of cyber criminals)
• Ransomware
Datenschutzerklärung | data protection declaration (in german) DSGVO